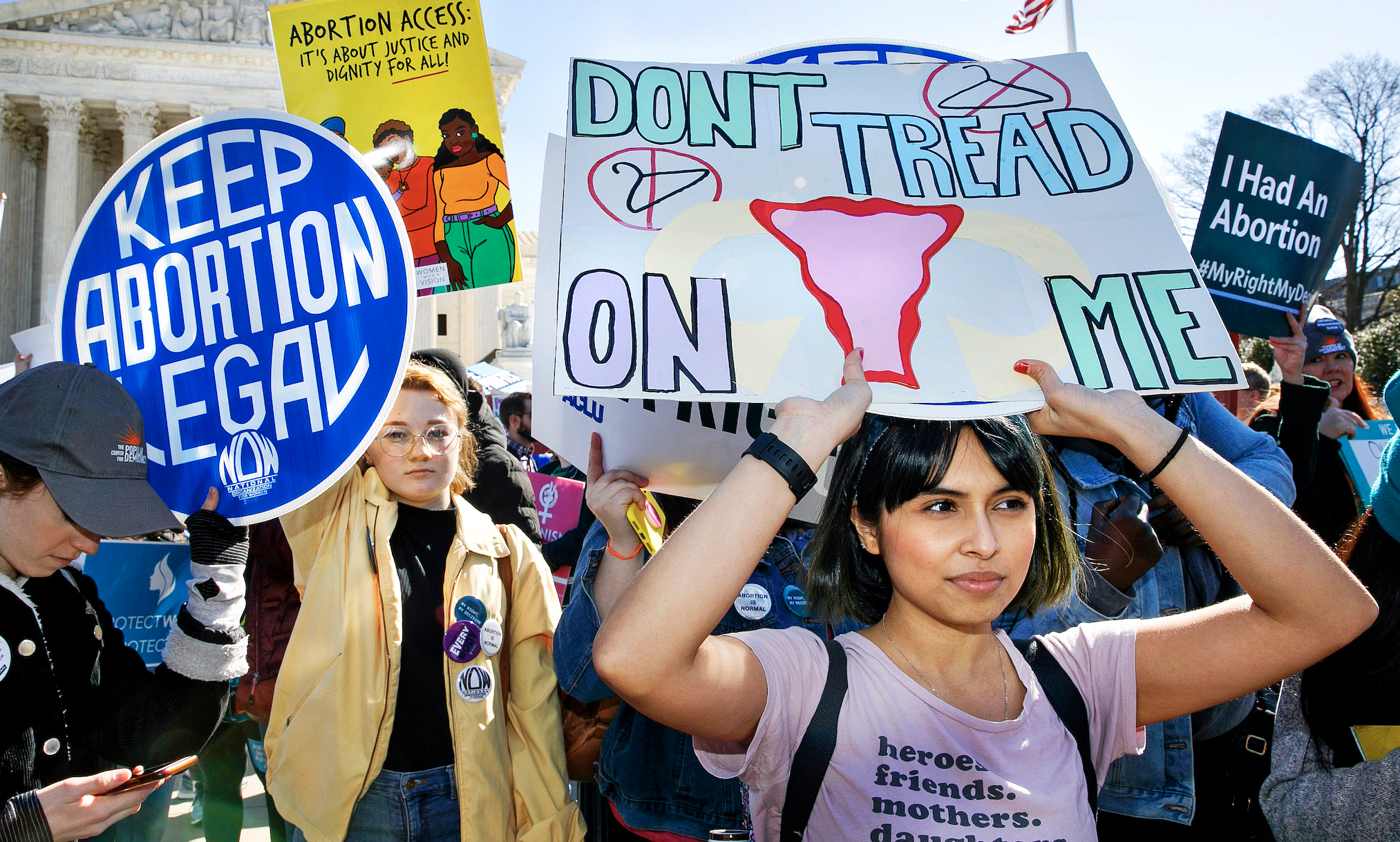 Mars 4 , 2020. The pandemic has worsened reproductive health inequities in the U.S, especially access to abortion care. Non-Profits are stepping in to cover the gap. Image: TT/Jacquelyn Martin
Abortion in the age of covid
The pandemic has worsened reproductive health inequities in the U.S, especially access to abortion care. Non-Profits are stepping in to cover the gap.
The United States has rounded off the year of the Covid-19 pandemic. The disease itself has taken more than half a million lives, and the cascading social and economic effects impact every area of life for most people. As in most places, the pandemic has shone an unforgiving light on society and policy, not least when it comes to sexual and reproductive health.
»Reproductive health is a marker in which class and access to resources really impacts people who are without means.«

Cherisse Scott, CEO and founder of Sister Reach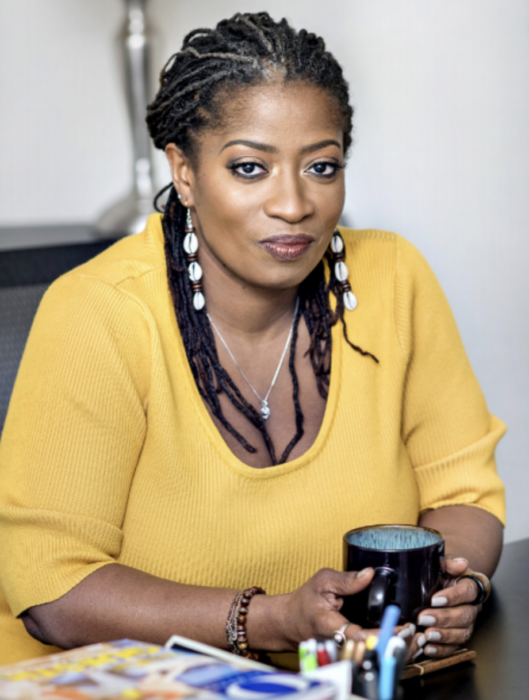 "Reproductive health is a marker in which class and access to money and resources really shows up and impacts people who are without means", says Cherisse Scott, CEO and founder of SisterReach, a Memphis-based organization that works to promote reproductive justice, with a focus on women and teens of color, poor and rural women, and LGBTQIA+ people and their families.
The United States has no paid parental leave, no sick leave, and an inequitable public school system. Additionally, in many areas, schools were closed for in-person learning for the better part of the past year, leaving many parents, particularly mothers, to be full-time caregivers in addition to other work.
For the average American, staying home from work due to illness means losing income. And if a woman loses her job (as many have in the past 12 months) or leaves her job to care for children who are no longer attending in-person school (as part of the two million women who left the labor market this year) that can often mean losing health insurance and thus access to affordable health care.
"I don't think we are seeing any issues we haven't seen before; existing inequities and deficiencies have become exacerbated by the pandemic," says Nikia Grayson a midwife at Choices clinic in Memphis, Tennessee that provides a full range of reproductive health services as well as LGBTQIA+ health services.
The pandemic has strained a system that was already lacking. At SisterReach, Cherisse Scott says she has seen an increase in pregnancy rates as the demand for emergency contraception has sharply increased through their online safe sex kit program. Additionally, sexual violence among adults and children, and intimate partner violence has also become more common. "Typically, we see a spike during holidays and when people are spending a lot of time at home. In that sense, Covid has been like one long spring break."
Before the pandemic, SisterReach handed out kits in person. With Covid, they had to rethink their approach. They created an online form where people could request kits and have them mailed to their home.
Previously, the kits included condoms, dental dams and lube. Now, SisterReach has added emergency contraception, masks and hand sanitizer as well. So far, SisterReach has mailed out 4,000 kits.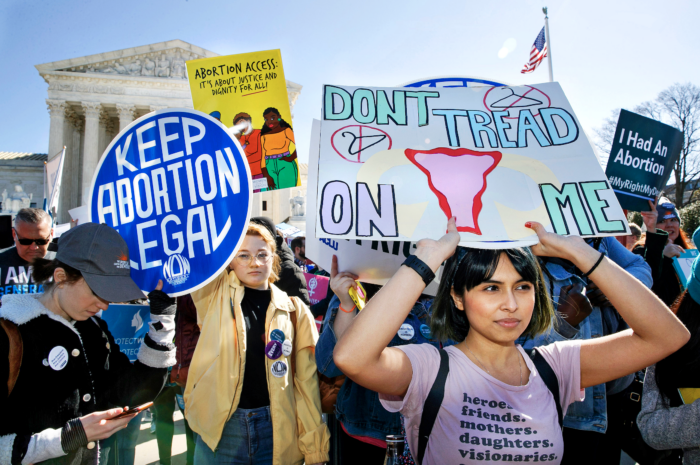 While SisterReach typically focuses its work locally, the online form and lockdowns in places like California changed the geographic scope, as it became harder for people to get to a pharmacy. Additionally, Scott says people began hoarding birth control, so it became scarce in stores. With insufficient access to contraceptives, the risk of an unplanned pregnancy increases and can leave a person with very few options, especially during Covid. In many states, particularly in the South, access to abortion care had already been under constant attack. With Covid, some elected officials seized on the opportunity to attempt to take away access to abortion by deeming it not "immediately medically necessary."
In Texas, Governor Greg Abbott functionally banned abortions in March 2020. In Tennessee, a similar order by Governor Bill Lee was quickly struck down in court, after being challenged by a number of plaintiffs, including Choices, Planned Parenthood, The Center for Reproductive Rights and the ACLU.
"The pandemic hit Texas hard in general, but especially because they used it to further restrict access to abortion," says Kamyon Conner, Executive Director of Texas Equal Access Fund (TEA Fund), an organization that works to fund abortions for people in Texas, where neither Medicaid, the public program for low-income people, nor private insurance covers abortion.
Waiting lines are longer due to Covid restrictions, making every step of the process take more time. For TEA Fund, this has meant fielding 60 to 70 calls a day from people seeking funds for and access to abortions, while the organization only has the funding to support 6 to 10 people daily.
The ban on abortions was imposed and then lifted again, contested in the courts until it was finally overturned by the Supreme Court in January 2021. TEA Fund stayed open throughout.
Conner says of the ban, "It was a nightmare made real. We weren't surprised, but we were angry and disappointed. A lot of people called confused, not understanding what had happened. Others understood completely and were furious at elected officials."
»The pandemic hit Texas hard in general, but especially because they used it to further restrict access to abortion.«

Kamyon Conner, Texas Equal Access Fund
What had already been a difficult situation in terms of abortion access in Texas (with people frequently having to travel out of state even before the ban) now became quite dire as the few available clinics couldn't perform scheduled procedures.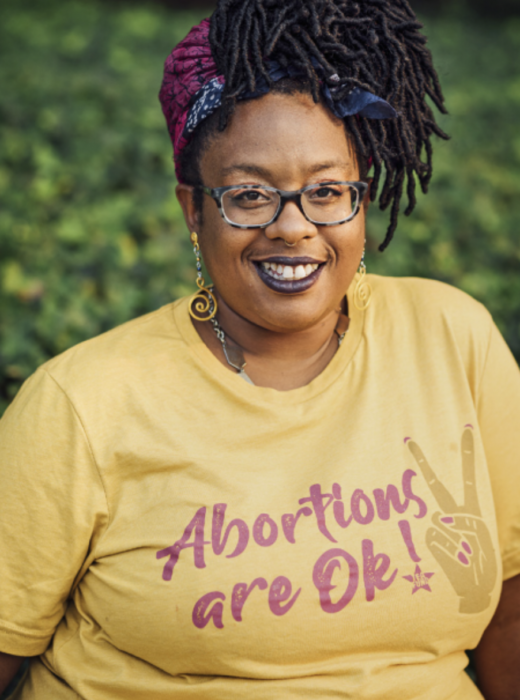 "Some people were able to get medical abortions, some weren't. Many went out of state, but we funded the same amount of abortions we usually do," says Kamyon Conner.
For those who travelled it became necessary to organize shelter, food and travel. In the early days of the pandemic, grocery stores were empty, restaurants weren't open as usual, and hotels had limited capacity.
Still, Conner says the ban rallied people together across the country, "We helped people go as far as 800 miles from us to seek an abortion."
Choices clinic has also remained open for the entirety of the pandemic. They have adapted their operations by sending home staff 60 years and older with pay, and making pregnant patients responsible for more of their own routine exams, as well as helping staff with childcare.
"We already had very informed patients, but we made them responsible for more of their care; we sent them home with blood pressure cuffs, had them weigh themselves and record the results, and so on," says Nikia Grayson.
Grayson says there was an enormous influx of people who were drawn to Choices' birthing center – the only one in the city – as they wanted to avoid a hospital birth due to Covid concerns, even if Choices could not accommodate all who asked.
"The bottom line is that we weren't ready." Cherisse Scott at SisterReach says. "The school system wasn't ready, and it shows because many children have experienced great challenges with truancy and focus during class time. Youth of color were already disproportionately falling through the cracks of the public school infrastructure pre-Covid. And these will be the future mothers and fathers in our country whose families will be impacted in turn. It is incredibly sad to see the scholars we have lost."
Now, in the summer of 2021, vaccination efforts are underway, and the number of deaths seems to have slowed. But there is no doubt that the effects of the past year will be with us for a long time yet.
Asked what she thinks about the future, Cherisse Scott says: "I am quite concerned about these new health issues that Black folks in the South who contracted Covid are going to have for years to come. I know folks who went into very deep depression, and those with lasting lung damage. What will be the response of the public health community to poor people, Black people, and rural people who contracted this virus and lived?"
Sarah Clyne Sundberg is a freelance journalist based in New York.